At Brook,  we understand the challenges and opportunities that manufacturers face in today's competitive landscape.
With over 20 years' experience of the Manufacturing Sector, our expert team help you overcome obstacles and unlock the full potential of your manufacturing operation.
Our team of expert consultants specialise in streamlining processes, optimising supply chains and implementing cutting-edge digital technologies. We're dedicated to enhancing your productivity, reducing costs and ensuring the highest standards of quality are maintained.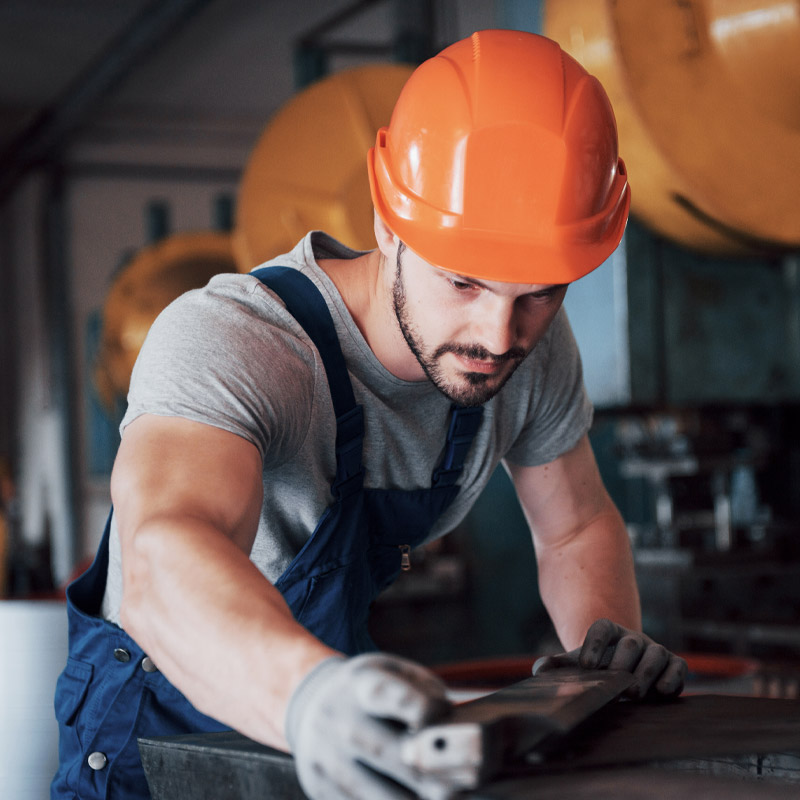 The training provided long-term benefits to our business. Information was relevant and helped to resolve existing issues. The management team gained more confidence in leading their teams and further clarity regarding employment law. It was informative, empowering and entertaining.
Joanna Ruszczyk - Office Manager
Leeds Bronze Engineering
We have been able to realise which areas to focus on. We are also able to focus on our core KPIs and have a clear idea of how this will drive the business forward.
Vlad Smiljanic - Customer Care Operations Manager
B.Braun
We now have a number of employees who have a greater understanding of our certification 9001 /45001. We can also audit all our processes to ensure we are working efficiently. A big thankyou to Brook!
Keith Norton - Quality Manager
Euramax Solutions
Brook Development have supported Conservatory Outlet with training and development in many areas. Brook have been instrumental in supporting us to access funding and have worked with us to utilise the levy fund for ILM training. The consultants are knowledgeable, committed and deliver excellent support and advice.
Karen Starkey - Head of HR
Conservatory Outlet
Brook helped us to improve our systems and procedures across the board. They helped us create a fair and transparent HR policy which is a must have in the best interests of our employees and the business.
Peter Staniforth - Managing Director
Vanshades
The work done has started the process for getting bills of material and raw material stock onto a system. This will enable the business to generate a push pull with real time data that will help streamline production and cashflow.
Richard Carr - Managing Director
Craftwork
It has been insightful looking into the lean manufacturing and development of my leadership skill and management. The course has been very useful and I will be implementing many of the ideas into wolf's production and processes.
George Joyce - Operations Manager
Wolf Components Limited
Working with Brook Corporate Developments over the last 15 years +, throughout my professional career, has been very rewarding. Their advice has always been excellent and together with their team of consultants, who have expertise in many fields, Brook are my 'go to' whenever I have a requirement for business support, whether it be Strategic, Advice, Training or grant assistance, Brook have always delivered.
Elaine Errington – Finance & Operations Director
S3 ID ltd
We are confident we can improve our environmental impact as a result of this work. In addition, we know that our impact on the environment is important to many of our current teams and the people we work with. We hope a result of the work we have done with Brook will be to encourage more people to join the team or work with us in the future.
Iain Salisbury - CEO
Aspiration Training
Brook kept us on track and brought valuable, independent views into the discussion that would either not have been considered, or glossed over. The program allowed us to make our end output 50% better compared to no assistance.
Michael Ainsworth - Managing Director
Involution
It greatly benefits our team to remain resiliant and able to deal with a difficult working environment, striving for continual team development and company growth.
Willem Lewis - Operations Director
Andel Ltd
This project will now help us apply for frameworks which in turn will increase our revenue.
Tom Dickinson - Managing Director
OSI Ltd
The benefits of this project have helped create a compelling vision for the business over the next 3-5 years which in turn has provided the senior management team with the focus and belief needed to take us on this journey.
David White - Managing Director
Whites Bakery Limited
I have been working with Brook Consulting for over 20 years, they have the best consultants available to help and support business of all sizes. They are also masters of tapping into the funding streams that allow your business to be supported and grow. You should look no further than Brook for your business support.
Nick Stringer - Director
Tank Consult Ltd
We got in touch with Brook to carry out refresher customer service training with our office teams. This was hassle free to organise and we were able to create a bespoke training session that suites our team. We gained valuable skills and was an overall enjoyable and interactive day. I couldn't recommend enough.
Megan Dunkley - Office Manager
National Safety Inspections
The professional training and guidance that we received surpassed all our expectations and were on a different and superior level to other consultants that I have dealt with over the years
Ian Crum - Managing Director
Woodcock & Wilson
I would happily recommend Brook Consult to any organisation seeking assistance in gaining accreditation status and all manner of other training services that they provide.
Ian Holden - HR & Compliance Manager
Black Diamond Security
Enzygo used Brook Corporate Developments in order to prepare our organisation for ISO45001, ISO 14001, blending them with our current ISO9001 standard. Not only did their consultants provide expert advice enabling our Health and Safety procedures to be enhanced, they also supported us in a grant application to Sheffield Growth Hub which 55% funded the project. I would highly recommend Mike/Dom and their team if you are looking at ISO standards or trying to find funding to support business improvements.
Matt Travis - Managing Director
Enzygo
We have worked with Brook for over 15 years and over that time Brook has been a great help to our business through two difficult trading periods. Brook provides down-to-earth, practical consultancy, and training services adding value to business growth plans. Brook is always readily available when needed.
Duncan Proctor - Managing Director
Specialised Laser Products
Are you ready to take your business to the next level?