Leadership And Management
Leadership And Management
Our management training courses.
Our management training courses run across the North of England including Leeds, Sheffield, Manchester and the Midlands helping businesses to develop their current and future business leaders. Our management training program is based on real issues leaders face daily and theories that can be applied to practical examples. Our bespoke leadership and management development courses are tailored to provide both your first-time and experienced managers with the knowledge and experience they need.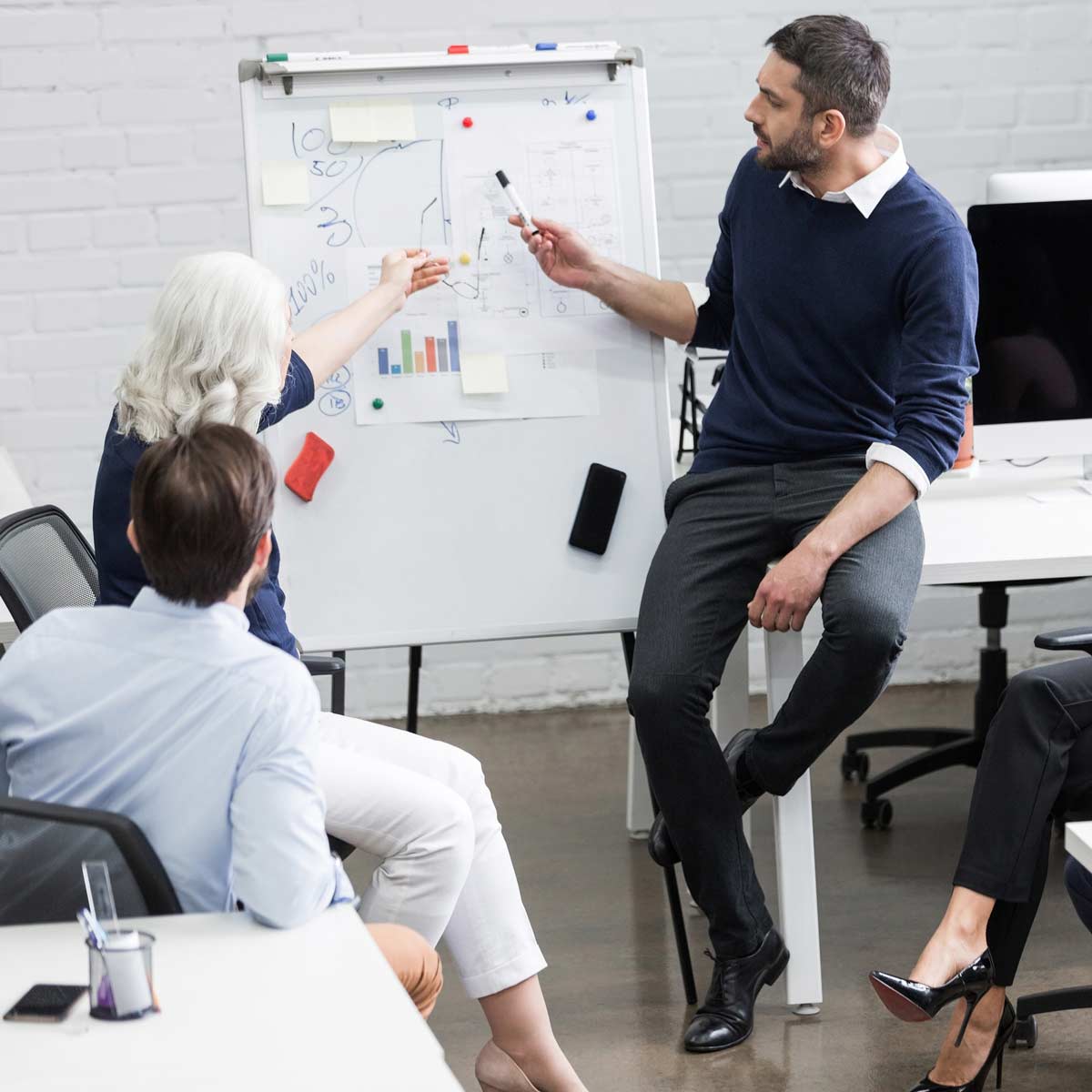 Areas of Focus:
Leadership and Management Development Training

Creating organisations frameworks for future growth – ensuring roles are aligned for effective management, financial planning, reporting and monitoring of performance.
Management Planning – SWOT, PEST, Porter's Five Forces.
Developing Leaders – Understanding ourselves, our business, objectives and frameworks for performance.
Leading – Team types and different leadership techniques. Understanding the art of delegation.
Coaching – Situational leadership and the importance of the coaching process.
Performance Management

Developing Teams – performance management techniques, target setting, performance reviews and implementing motivation models.
Performance Measures – objective setting processes for both individuals and teams, how to review performance and reinforcing behaviours to take ownership of own performance.
Coaching – coaching models, coaching flow, how to structure performance, meetings review and coaching underperformance. Our training courses focus on constant feedback and its importance for continuous improvement.
Strategy – team analysis including SWOT, PEST, the Six Forces of Porter's and how they can transform your organisation by driving profitability and competition.
Looking for bespoke leadership training courses?
We offer a wide range of services to work closely with your team and improve your business internal processes.
Are you ready to take your business to the next level?